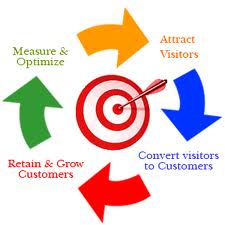 Pay Per Click Advertising can be a great means of generating return on investment but it requires control and efficient monitoring in order to keep budgets in check and campaigns optimised. Here are some tips to help you maximize your ROI & minimize your risk.
Pre-Campaign
In order to have a successful Pay Per Click Advertising -PPC Campaign, preparation and planning before the account goes live is very important, as it will ensure a solid foundation for you to work off. A well structured account will enable you to manage and optimise an account a lot easier and faster and it means you won't be playing catch up from the start. This is very important because it means that as data builds up over time, it is more likely you will have a better historical performance and that will impact on your quality scores and performance.
So Firstly, in order to prepare an account, the following are important rules of thumb.
Understand Your Market & Industry
You should identify and know clearly, what it is your business does, sell, the size of the market, the number of competitors and your customers etc. You should have an in depth understanding of your brand, products, and services and know how you want to communicate this message in your campaign.
Identify Your Competitors
You should conduct research on your competition. You should identify who are your main competitors, what level of PPC activities are they conducting if any, there rank and positioning, there ad content and copy, the keywords there driving for, landing pages and quality and any changes they make over time.
Understand Your Customers
You need to research your customers and know who they are, what they want, what their needs are, their behaviours, attitudes, patterns, preferences and the types of networks and platforms they operate. For example, do they use mobile or are they mainly operating from Pc's/Laptops. What search engines do they use –Google or Bing etc.
Keyword Generation & Research
It is important to conduct really in depth research into the keywords you want to drive for in your Pay Per Click Advertising campaigns. You need to research what are the main keywords that represent your market but also what keywords represent your business the best. However some of these keywords may be highly competitive or too far out of reach, so it is important to focus on long tail key words or more targeted niche keywords. As time goes on, you can then start to build upwards to more generic keywords. Utilise a number of keyword research tools such as Google Keyword Tool to identify the major keywords. Draw up a list and modify it accordingly. Another important aspect you need to focus on is drawing up semantic versions of the keyword; plurals etc and also identifying which match type is most appropriate e.g. match or phrase type etc.
Budget & Bidding
It is important that you set out a specific budget and you understand you limits etc once you have set out a specific budget, it is easier then to designate specific bids. Bidding may vary depending on the market you're in, the keywords your after and their competitiveness. You need to research these keywords and use tools such as traffic estimator to keyword tool to get an understanding of what the average CPC is and its average position. Remember, the results shown are only rough estimates so don't take these literally but use them as guidelines. Try not to spread you budget too thin and start off slowly with a restricted campaign and then scale it up.
Tracking & Measuring
Before you start your campaign it is important that you look to put in place Conversions and tracking to monitor your activity. This can be done through Google's Conversion Tool but a really effective way is by incorporating Google Analytics to really get more focused and deliverable results. You should also look to design specific landing pages with tracking code and split-test these accordingly. Also it is a good idea to set up goals in Google Analytics which can further structure and optimise the campaign.
Campaign Management & Optimisation
Keep your campaign in close check and you can make sure it is up to date and giving you the ROI you need. Try to find out your Max Profitable & Target CPA. Depending on your PPC structure, budgets may be set as maximums, averages or other target figures. Try to know how to set yours at a level which suits your overall budget. If you know your average CPA and customer value you can then find the optimum budget to maximize revenue and profit from your campaign. Try to identify your conversion rate and your value per click.
Google's Tools – Bidding, Keyword Generation & Reporting
Utilise Google's Tools such as Bid Simulator and Conversion Optimiser to maximize the performance of a campaign by focusing on bidding for high-quality & converting clicks rather than focusing on traffic volume. Utilise the various versions of Google's Reports to maximise performance, segment traffic and keywords which are performing and not performing and use the information to add variations and improvements to your campaign etc. Utilise Google's Keyword Tool & Traffic Estimator to identify new keywords to add to the campaign or to replace non-performing keywords. Keep looking for niches and untapped areas of the market.
Optimize Your Ad Copy
Try and keep your message clear and compelling. Adjust your titles & highlight your unique selling point. Ensure your body text is concise, relevant to the terms you are bidding on, and highlights your USP. Avoid clichéd advertising phrases and focus on clear descriptions. Adjust the URL of your ad and get those keywords highlighted in bold. A keyword-optimized URL helps to demonstrate relevancy and can enhance performance.
Identify Your Strongest Keywords
Identify the five to ten best performing keywords or ads in your campaign. Keep them at the centre of your campaign and arrange your broader paid search activities around them. Utilise the 80/20 rule and ensure where your converting traffic comes and ensure you get everything you can out of those keywords and ad variations.
Keep Testing
Keep testing & varying your bids, your landing pages and your ad copy to see what works and what does not. Improve Your Landing Page Tests & make sure you produce relevant landing pages to support your ads.
Measuring & Monitoring
Constantly monitor your campaign and make adjustments accordingly. Quantifiable results will help you to make more informed decisions about campaign changes, so use Website Optimiser and measure every small change to improve performance.
So if you can try and implement some of these Tips For Enhancing Your PPC Campaigns, than hopefully you should start to see better results.