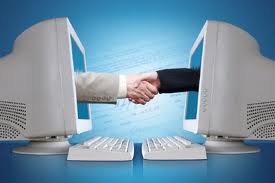 This week I was doing some work on our company LinkedIn page so I thought why not share my top tips on improving your company page, get them recommendations and increase followers. LinkedIn is a business-related social media network, why not use it to market your company effectively especially if you work in a B2B environment. Here are some top tips to improve your brand awareness free of charge.
Company logo as profile picture
Get your followers familiar with your brand by having your logo as the first thing they see on the page. Ensure its of good quality. Ask your graphic designer to help you out.
Develop overview content
Building out this tab is a great way to highlight and promote your company. Its the first thing visitors read so keep it informative and interesting. Give a brief background on company including it's history and culture.
Develop products and services content
Building out this tab is essential to highlight and promote your products and services. Here you should include all the products and services your company has to offer. Giving the most clear and concise description of what you do or sell. Keep it to the point and snappy. Include a video where possible (we will discuss this in more detail below). Always redirect them to your website for more information. You can also use this area to display any online promotions or offers you've got going on such as seminars, webinars, ebooks, free trials, free reports or other content to support lead generation.
Add images and videos
Don't miss out on an opportunity to add a video about your company. Uploading a 1-2 minute video about who we are, what we do makes the reader connect personally. They have a face to the name and it feels genuine and real. Also have a video explaining each of your products and services, keeping it short and simply. Always explain how they will benefit from your service. Video is the way forward, this step is vital! A crucial thing to remember is to conclude every video with a call to action- such as Continue this video on…… Visit our website on….. Sign up below…. Call Today…. etc. Check out Samsung's LinkedIn Page for great examples of video and image use.
Ensure to have images where possible, if you sell computers have individual images of every type of computer you sell. With services include an attract banner image, again get your graphic designer to help you out here. Also ensure to have a call to action on every banner, such as: apply now, check out our Facebook page etc… Check out Dell's LinkedIn page for examples of good banner images.
Use a direct link back to your website/social media page
Don't throw away the chance to make a direct link back to your own website or social media page. When talking about your company or website include the link to your website or Facebook/Twitter pages that will direct them to the page. If its not a click away they wont bother visiting.
Ensure material on LinkedIn differs from website
It is crucial to have additional information on both your website and linkedIn. People don't want to read the same information twice. Give people a reason to view both. If you duplicate information, there will be no reason for customers, or future customers to visit your LinkedIn Company Profile Page. The status and recent activity updates is an additional benefit to LinkedIn. Here followers can see what's going on in your organisation so keep updating them regularly.
Recommendations
LinkedIn allows you to include recommendations and client testimonials. This is a fantastic way to show your followers how good you are. People want social proof that your product or service exists and that it is effective and beneficial. Recommendations prove to them you have been successful with previous clients and others have been happy with the product or service and are willing to recommend it. According to a CompUSA and iPerceptions study, 63% of consumers are more likely to purchase a product or service from a site if it has ratings and reviews. Check out Salesforce's product tab, for example, which boasts 821 recommendations across its 10 products and makes for a very compelling LinkedIn page.
Employee stories
Let your employees help brand the career tab by sharing stories about your company, it's culture and their experience. This is a really powerful way to communicate the culture and employee experience to customers or applicants as each testimonial is linked to a real LinkedIn Profile, which verifies the accuracy of the story. The more employees you have optimising their personal profiles in accordance with your company's SEO goals, the more brand ambassadors your company will have. Like with the product or service recommendations people want social proof that your company exists, has happy employees and operates in an ethical manner. Ensure your employees LinkedIn accounts are fully complete and they are linked to the company page.
Use promotions on your LinkedIn page
Give people a reason to visit your linkedIn page by offering them an online discount or a free prize. Give them an incentive to check out your page often. You can promote the LinkedIn special offer on your website and other social media pages thus increasing followers.
Promote on other social media sites
Tweet about your company linkedin page on Twitter, add a post about it on facebook and Google+. Spread the word to all your social media sites. Be sure to include a direct link to the Company Linkedin page as we mentioned earlier if it's not one click away people wont bother.
Include LinkedIn URL in all correspondents
When sending any company correspondents to clients, potential clients or friends be sure to include the LinkedIn Company Page URL. It's an easy way for people to connect with you thus increasing followers and brand awareness.
LinkedIn Widget or follow button on Website
Last but by no means least be sure to have a LinkedIn widget on your website or if this is not an option be sure to have the linkedin follow symbol rather than just the linkedin symbol. Again people like to be told what to do and this encourages them to follow your company.
These are just small ways to see a HUGE difference in your LinkedIn Profile!! So get started.