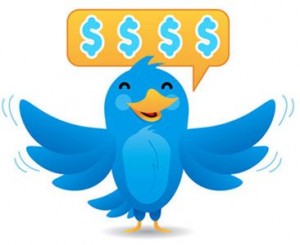 It was only a matter of time before Twitter followed in the footsteps of it's social media counterparts such as Facebook & took the plunge into the realm of paid advertising. Some initially argued that the advertising platform would interfere with the fundamental concept of Twitter being a protected outlet created purely for open public discussion & opinion. Twitter was happily untainted by the interference of promotional advertising. But then as all business owners would understand in order to provide an up to date service & continue to innovate & improve their social media platform Twitter inevitably needed a sustainable revenue stream. In fact shortly before Twitter's announcement of their paid advertising platform there we're reverberations of discussion about whether Twitter could survive in an already crowded online social media marketplace.
With tens of millions of 'Twitterers' sending an average of 50 million daily tweets it's safe to say that those concerns have been put to rest. 65% of Fortune Global 100 Companies are now tweeting away, that's more than are on Facebook, Youtube or in the blogosphere. So what exactly are Twitter offering in terms of paid for advertising? Companies will be allowed to pay to have their posts lead search results on the popular social media platform. In a similar way to adwords, businesses bid on specific search phrases that they want their posts to appear for. This concept has broadened companies' reach potential on Twitter as they now have access to all Twitter users & not just their own specific followers. In the past those brands could only get their message out on Twitter by getting users to follow them. Now, they will be able to push their message to any Twitter user who searches a specific keyword that the company has bid on/purchased.
If there is one thing we know about social media, it is that previous attempts to "push" corporate messaging have largely fallen flat. In some cases, they have backfired entirely. It is for this very reason that Twitter has always advocated & encouraged online marketers & digital thought leaders to focus on 'the value of providing value'. The 140 Tweeting character limit in itself is a powerful tool for forcing messengers to communicate in a succinct & informative manner. It is worth noting that those entrusted with managing online reputations forget this Twitter ethos at their own peril.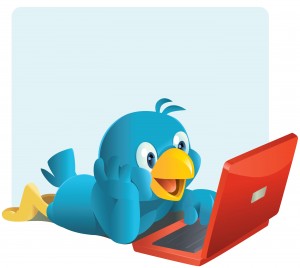 Here are some points to bear in mind when deciding on how to best leverage the ever evolving Twitter platform:
1. The Acceptance of Advertising. Twitter's core demographics are familiar with paid online advertisements. They largely accept that the best things in life cannot remain free if providers fail to leverage the financial opportunities they bring about. They do, however, want their preferred platforms to be as discreet as possible in pursuit of profit.
Twitter's approach to advertising has so far been one of the more transparent and open to feedback we've seen in the social media space. And by remaining transparent to its community, as Twitter has successfully done to date, the platform could avoid many of the same pitfalls that continue to plague just about every new update Facebook has let loose on its half-billion users.
2. Advertising Alone Won't Do the Trick. Despite the eager hopes of corporate communicators and brand managers who might be looking for the path of least resistance, promoted tweets are not the holy grail of advertising. They are just one spoke in the wheel of Twitter engagement tools. Therefore like all advertising/ marketing tools it must be used in conjunction with others in order to get the most leverage out of it. Used in coordination with sustained, value-driven engagement, they will certainly help to amplify messaging. Made to stand alone, however, they will unquestionably fail in a marketplace that values continuous personal interaction.
3. Tailor Your Advertising to Twitter. Digital marketers need to step up to the plate and take it upon themselves to create value-driven Twitter ads. It should not be viewed as just another opportunity to show users for example 'how they too can have a ripped six pack in 6 weeks!'. Advertisers need to sit down and think about how content is used and shared on Twitter, and, importantly, what makes a Tweet (paid or not) successful. Digital marketers should be striving to use creative, credible & informative content in all of their Twitter Tweets in order to stand out from the other 50 odd billion Tweets they are competing with!
Here at Superior Internet Marketing we certainly follow a similar ethos to Twitter when it comes to Digital Marketing. Providing engaging, credible & informative content on all digital media platforms is the cornerstone of any successful Digital Marketing Strategy!
For those brands up to the challenge, ultimately, Twitter's millions of users may find themselves having even greater affinity for the brands and organisations that put the time, energy and commitment into quality paid advertisements that compliment integrated value-driven dialogue.