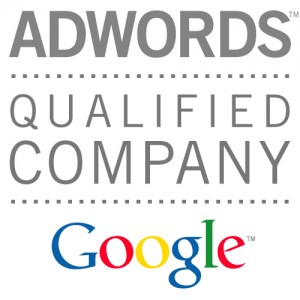 Embarking on a PPC marketing campaign without the right knowledge and experience can be an extremely expensive and time-consuming exercise, with very little return. Due to the complex 'quality score' algorithms used by the search networks, running a successful PPC campaign has become just as complicated as SEO, if not even more complicated. In the world of paid search there are 6 search networks which account for approximately 99% of the market. Of these 6 networks the majority of market share is held by the "big 3″ Google, Yahoo & Bing.
I'm sure you'll agree; there's nothing worse than looking at your competitors on the sponsored search results, for all those crucial keywords, and wondering how they can afford to be in those top positions! What are they doing differently? How are they able to exploit the huge revenue opportunities presented by PPC marketing?
Well, they are probably:
Producing portfolios of search terms that include tens of thousands of keywords as opposed to hundreds
Not fighting for the #1 spot for every keyword regardless of their return on investment (ROI)
Not just bidding using broad match types
Using geo-targeting which is neither too broad nor too narrow
Using numerous tightly relevant ad groups
Ensuring that the seed keyword in each ad group is contained in the ad copy
Ensuring that the ad copy is included in the copy on destination landing page
Using creative and attractive ad copy with a call-to-action
Using seasonal ad copies
Testing  ad copy performance according to conversion not just CTR
Excluding search network partners delivering fraudulent or irrelevant traffic
Aggressively bidding on their Brand to ensure competitors cannot highjack traffic intended for them
Bidding for direct competitor brand terms
Monitoring and Controlling affiliate paid search activity
Separating their content match campaigns from their search campaigns
Using sophisticated campaign tracking and analytics
Effectively using negative keywords to eradicate irrelevant traffic and improve click through rates (CTR) and quality score
Deep linking keywords to relevant content, services or products within the site as opposed to delivering traffic to the home page (front door)
Building dedicated landing pages or campaign sites specifically designed to convert PPC traffic
As a business, if you do not have the skills, experience, time or resource to do all of the above; running a PPC campaign in-house is a risky strategy and will inevitably turn out to be a false economy.
In our experience every single penny saved by not using a PPC specialist will be absorbed 10 times over by the extra cost associated with running a non-efficient campaign and the potential lost revenue from lack of competitiveness on the search landscape.
If you are in such a position; not only can Superior Internet Marketing provide you and your business the required expertise and exemplary levels of service, we can also offer our service to you at price to suit your budget.
All of our clients benefit from:
A dramatic increase in brand exposure and revenue from a PPC campaign using the most sophisticated campaign management methodologies in the Industry
Guaranteed Return on Investment (ROI)
The knowledge and experience of a large team of professionals dedicated to Paid Search
Regular strategic and update meeting with a dedicated Account Management team
Peace of mind that their campaign will always be cutting edge as it is run by a Paid Search Specialist
You too can benefit from a Superior Internet Marketing campaign. Do not let your competitors gain momentum on the search networks; why not explore how a Superior Internet Marketing PPC campaign can substantially increase your exposure and revenue potential online? Contact us now to discover more.

Click Here Now & discover how your business can benefit from a Superior Internet Marketing campaign. Don't let your competitors gain momentum on the search networks; just explore how a Superior Internet Marketing PPC campaign can substantially increase your exposure & revenue potential online? Call Us Now On +353 1 885 1526