SOCIAL MEDIA MARKETING AND REPUTATION MANAGEMENT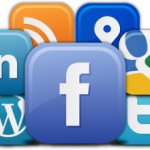 Dominating your companies niche online market with top search engine rankings is more than just SEO. Social Media Marketing focuses on the power of brand building and marketing. Social Media Marketing is necessary for effective brand awareness; however, not everyone is successful in their efforts. Start focusing on your increased traffic and revenues and let us handle your company's Social Media Marketing (SMM) with one of our standard SMM packages or have our social marketing strategists map out a custom program for your brand.
Here's What We Do For Your Brand
FaceBook, MySpace, Twitter, Youtube, and Digg are just some of the online social scenes to be at. Superior Internet Marketing's team will take your brand to the next level. We will create, design, brand and promote your social media profiles. Moreover, we will take advantage of the ever growing blogging community of blogging portals like wordpress, blogger, blogsome etc.
Some Of The Many Sites We Use For Building Your Brand
Bebo
FaceBook
Friend Feed
Hi 5
Linkedln
Mashable
MySpace
Twitter

Blogger
Live Journal
Squidoo
Tumblr
Word Press
Xanga
Yahoo 360
YouTube

Blinklist
Delicious
Digg
Mixx
Propeller
Reddit
Sphinn
Stumble Upon
Monthly Management Options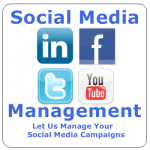 Superior Internet Marketing will help your business with developing a catered-to-your-needs strategic marketing campaign that leverages social media solutions on platforms such as those mentioned above to achieve your marketing goals. Our services include consulting, training, tech set-up and social profile management. A selection of our social media management packages are listed below. But of course we will gladly build a customised solution should it be required for your particular situation.
(Monthly Maintenance Packages are for a minimum of 3 months, all monthly packages also include an additional one time set up fee of €197)
Basic Package – €450/ month
Here you'll get all the technical work of setting up the profiles and pages you need to successfully use social media. We set up your social media presence on your behalf and link them to your existing blog or website.
The Basic Monthly Maintenance package will provide you with 1-2 status updates/day on 2-3 networks, deleting of unwanted spam, accepting friend requests/following back & basic profile management.
Elite Package – €997/ month
The Elite Monthly Maintenance package offers all the services in the Basic Monthly Maintenance package. This is an entry-level full service package where we assist you with content creation & distribution, audience building & reputation management on 3+ networks.
This monthly social media management package also includes strategic consulting, reputation monitoring plus even more communication with those who matter most — your fans and followers.
Your Elite Package features:
Four status updates/day on three online social networks
Basic monthly maintenance and management on three online social networks
Audience building on three online networks = more fans and followers
Reputation monitoring on three online networks
Statistics and reporting
Bi-weekly strategic consulting
Premier Package – €2500 & up/ month (contact us for quote)
Do you have a large following already? The Premier Monthly Maintenance Package is a custom package created just for you and your business. In this package we will work closely with your marketing team to develop & manage your online presence across the social web. Features include: audience building, reputation management, content distribution, customer service, blog management, training & more.
Your choice of four social media platforms and a company blog.
Features may include:
Weekly strategic consulting on engagement, viral strategies, ad-hoc campaigns, contests and integration of social applications
Contest/campaign creation and planning
Audience engagement
Audience building
Reputation monitoring and management
Statistics and reporting
Content creation and distribution
Customer service
Ad campaign management
Blog management and more

Click Here Now to learn more about our social thinking, and get the benefit of our crack team of Social Media experts here at Superior Internet Marketing.
Call Us Now On +353 1 885 1526