Social media marketing is not just about knowing how to use the tools, but also about knowing exactly which tools to use in a given situation… and how to create an effective integrated marketing approach.
From social news to social networks to embedded video to blogging, our social media training programs will define some distinct markets and offer suggestions for how you can use social media in your marketing strategy. We will tailor a training program thats right for you and your business. However below you can see some of our more popular training modules.
INTRODUCTION TO SOCIAL MEDIA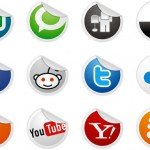 What is social media, exactly, and is it the right way for your company to spend its resources?
In this comprehensive introduction, Superior Internet Marketing social media specialists will give you a broad overview of social media goals and opportunities, and generates a list of social media tools and applications you can use in your business… whatever your business may be.
You will learn:
The basics of social media.
Why social media is important for your business.
How to use social media to build your brand.
How to gather feedback about your customers through social media.
What social media options are open to you.
TWITTER TIPS, TOOLS, AND STRATEGIES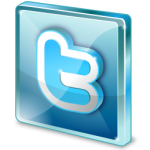 In this training module, we will discuss not only the variety of tools available, but also strategies and case studies surrounding this versatile business tool.
You'll be introduced to the Twitter community and understand what tools are available for managing your stream, finding people interested in networking with you, and tracking the success of your tweets.
You'll then see some of the many ways businesses of all sizes are taking advantage of this new medium to provide superior customer service, build brand loyalty, and increase sales.
You will learn:
The tools available to help you market your business on Twitter.
How to track clicks to your links with URL shortening services.
How to search Twitter for keywords relevant to your business.
The business goals you can — and should — set up and achieve by using Twitter.
How you as a small, medium, or large business can successfully utilize Twitter.
FACEBOOK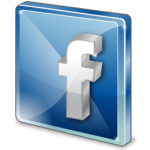 No longer just a network for college students, Facebook is a general purpose social media site used by individuals and businesses alike to share status updates, links, photos, videos, and more.
In our Facebook training program we will teach you how to reach the over 750 million members of Facebook to engage your community, build brand, and establish loyalty in your business.
You will learn:
Facebook business strategies that work.
How to build your fan base on Facebook through pages.
How companies are using Facebook to interact with their customers.
How to use Facebook to build links to your website.
Leveraging advertising options on Facebook.
LINKEDIN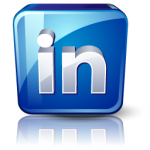 LinkedIn can have an enormous impact on the connections you build with other colleagues, and go a long way toward pre-qualifying your stature in the business community.
We can show you how to make the most of your account with features like recommendations, groups, events, questions and answers, and others to build awareness for you and your company.
You will learn:
What you can realistically expect to get out of LinkedIn.
How to grow and manage the contacts in your LinkedIn network.
How to start and join groups to enhance your networking opportunities.
How to create events in LinkedIn.
How to leverage advertising opportunities on LinkedIn.
All Training Programs – €375
So if you need help implementing your Social Media Stragtegy? One of our training program is the perfect way to accelerate your understanding so that you can successfully implement your own social media strategy for your business. Our 3 hour programs are designed to help you do just that! The courses can be structured in any way you want. It includes guidance via a weekly training call, with opportunities for Q&A as well. This course goes at your pace and can be scheduled in 1 hour or 30 minute blocks.

Click Here Now and talk to our team of social media strategy experts here at Superior Internet Marketing about organising a training program especially tailored for the exact needs of your business.
Call Us Now On +353 1 885 1526