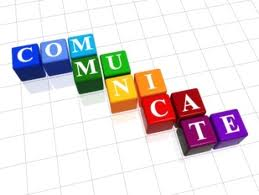 Introduction: So what is SEO?
In short, SEO is "the process of improving the visibility of a website or a web page in search engines via "natural", or un-paid "organic" search results. (Wikipedia)
Why SEO?
Organisations who operate within a B2B marketplace rely heavily on the strength of their sales teams to go out and find prospective customers, push marketing at its best you could say. Sales teams are the driving force, the engine of the company pushing the brand and are considered key communicators of the company's products and services. As a result, companies invest a lot of money training their sales staff on how to sell effectively.
This is a very costly process as there are also associated costs of sale. A sales person job is to find and close business. So sales people main task is to look for real prospects who are in the market for their product or service. But is it fair to expect a sales team to attract prospects alone through personal canvas? I believe it isn't. Your company website must also be working for you too!
Does it make sense to have a website that doesn't give you the results you want? The answer of course is No. At this point you may be wondering why you are not getting any sales enquiries for some of your products. The truth of the matter is because your website is not optimised efficiently! Implementing a Search Engine Optimization strategy is a powerful way to drive traffic to your website. Consider two important facts about online users of the internet.
90% of Internet users don't go past the top 30 search engine results.
75% of Internet users like to purchase a product/ service when using search engines.
Why SEO? Communicate Effectively With Your Marketplace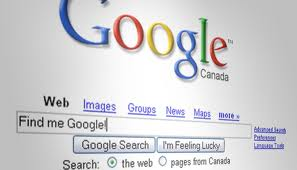 One way of attracting more users to your site is by working with an SEO specialist. Their job is to work on an online acquistion strategy so as to increase the number of visitors to your website for targeted keywords or phrases. The aim of SEO is to get your website top of the organic listings on Google. By doing so, it will attract prospective customers to your website as it will increase the visibility of your site in the search engines.
As a result, more people will visit your site, the right people, those who are already looking for the products and services that your company offers. These are the much sought after prospects that are ready to make a commitment that sales people find very hard to find! This will therefore return more sales for your business and a better ROI (Return On Investment). Please note the main benefits of what you will achieve by implementing an SEO campaign.
Top 5 Benefits Of SEO
Lead Generation/Customer Acquisition Tool:Generate more sales for your business/better conversion.
Cost Effective Targeting: Reach the targeted customers of your choice, most effective and cost efficient form of marketing or online marketing.
Pull Marketing Tool: Meet your buyers requirements when they are searching for a product/service your company provides.
Brand Awareness: Increases brand awareness and communicate the value proposition of your products and services to more users.
Improved Communication: SEO requires good quality content on your website which will improve overall communication. It will also secure trust as people feel more confidence in companies placed in the top organic listings of search engines. It will also help with PR building, reputation management and competitive advantage.