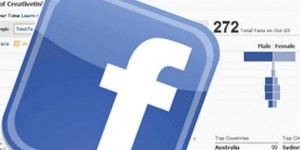 Facebook is one of the leading websites for social networking in the international market. This website is being used by over millions of users from every corner of this globe.
Not only by youngsters, but numerous business owners have also started using this social networking website. They mainly focus on this website with the core purpose of marketing. There are a lot of tools and applications launched by Facebook for this purpose. These marketing tools help a lot to enhance your business awareness throughout the world.

These tools are very beneficial with the help of which you can check out the position of your business competitors in the market. These tools also let you to get into interaction with your customers and fans and you can come to know about the popularity of your product or business in the market. Dashboard can also be customized as per the requirements on each web page and according to the essential statistics needed.
All of these tools are very user friendly to be used as they provide various automated processes also. With the help of these automated processes, a lot of time can also be saved and other essential business purposes can be give be given more attention by the owner apart from Facebook marketing. "Social baker" is one such tool which is available on Facebook which helps in order to know the top companies on Facebook. There is a tool that helps a lot to business advertisers in figuring out the number of competitors on Facebook at a present time. Like this there are some paid statistical tools also available on Facebook for marketing purposes.