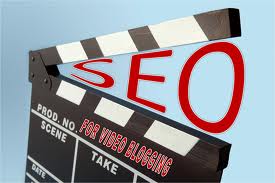 Online video marketing is the latest internet phenomenon with YouTube being the second largest search engine platform behind Google. A recent study showed that 70.8% of internet users watch online videos daily. 48 hours of video are uploaded to You Tube every minute, resulting in nearly 8 years of content uploaded every day. It's not enough to just have a great quality video with good content, you must optimise your videos to boost maximum viewing and get it ranked on the major search engines.
Why make your videos SEO friendly?
Video SEO must be implemented to ensure that the search engines find your video content, index it, and display it when specific keywords are entered as search terms. With traditional web pages, Google crawls them to discover and index web content. Unfortunately, Google can't read Flash very well (yet), and as a result, most video content is invisible to Google's search crawlers, therefore it is essential to optimise the videos in every way we can.
To ensure that your videos will be at the top of the search engines follow these simple steps:
Video Content
The starting place for a video is to have great content that people want to watch and share. Assuming you have solid content the next most important step you need to do is optimise the video for SEO purposes.
Upload to YouTube
First step is to upload your video to the number one video search and video watching platform YouTube. You tube has hundreds of millions of users worldwide. This is essential to begin your optimisation.
Title
It is very important that you give your video a good catchy title, not just for SEO purposes but to draw in more viewers too. Like with SEO the title tags are extremely important. If the title of the video is catchy, and enticing and uses high search-volume keywords, it's more likely to be found and shared online. Ensure the title is related to what the video is about. Google likes it when the title tag of the page matches the title of the video, and will give a higher weighting for results where this is the case.
Use of text and keywords
Until audio recognition is implemented into the search algorithms, the only way for search bots to know what this video is about is by the text that surrounds it and relates to it. When you have found the keywords you want to use, use the very same keyword research you would use when doing any other SEO work. Like with SEO make keywords relevant and specific. For example you're unlikely to rank for the word Dog on its own so instead be more specific with, German Shepard Dog.
Here's where you should use text:
Title: This text shouldn't be too long but it MUST contain your main keyword.
Description: Whether you're uploading the video to You Tube or just your site it is essential to use a meta description for the bots to understand what the video is about. Be sure to use your keywords here too.
URL:Use the title of your video in the URL. It is also possible to add a text box to your video. Use this as an opportunity to promote your website and or social media pages.
Tags/Meta Keywords: Ensure to include your target keywords in the meta keyword tag on both YouTube and on the hosting page on your website. The tags are used for search on YouTube and the meta keywords are used to inform the bots on what keywords are associated with the content on this page.
On Page Text:Whether you describe the video content, provide a full transcript or just have text that's related to the video, be sure to include your target keywords in that text and follow the basic rules of SEO. The more text you include the more likely it will show up when people are looking for videos on the topic. Be sure to include the word video.
Anchor Text: When you write about the video on your site or on other sites use the same target keywords as the text that describes the video. This helps the search engines indicate that the keyword and video are connected.
Comments: The more comments you have the better. This will help you rank higher on the search engines.
Make it easy to share
This is an essential step as social media is becoming more pronounced on the search engine results pages (SERPs). It is crucial to allow your videos to be shared if you want them to rank. Firstly you want to ensure that they can be shared on all social media platforms like Twitter, Facebook, Google+ etc. Ensure there's a like and retweet button. To make your video shareable you must enable certain settings, such as allowing users to embed your video, making your URL public and allowing the syndication of your videos.
Rating your videos
While sharing is being used as a social indicator on the search engine platforms for relevancy, allowing viewers to rate your video will increase your video's ranking on YouTube thus (as YouTube is part of Google) making you rank on Google. This is assuming that your video has good solid content and is getting an overall high ranking.
If you are a little hesitant to delve into the video marketing industry, here are a few statistics that will be sure to change your mind.
All the major search engines give priority listings to websites that host video content.
Viral video marketing campaigns are said to increase click through rates by 750%.
68% of people who watch online videos, will in turn, pass links for these videos onto their friends…turning them into viral traffic/referral machines.
82.5 percent of the US. Internet audience viewed online video.
Research from the US shows people spend 75% more time on websites with video
YouTube statistics:

Over 4 billion videos are viewed a day
Over 800 million unique users visit YouTube each month
Over 3 billion hours of video are watched each month on YouTube
70% of YouTube traffic comes from outside the US
YouTube sees more than 500 tweets per minute containing a YouTube link
Video is one of the most cost-effective forms of marketing and they last for years to come so take advantage now and get your videos ranking on all the major search engines with statistics like that how could you resist!!