What is it? Timeline is a completely new webpage design from Facebook. Mark Zuckerberg CEO announced the new design at their annual conference last year. He said:
"Millions of people curate stories of their lives on Facebook every day and have no way to share them once they fall off your profile page…we have been working on 'timeline' all year…it's the story of your life and a completely new way to express yourself. It has three pieces: all your stories, your apps and a new way to express who you are."
The new design is much more visual and gives users the ability to tell their life story in reverse chronological order. It also shows their complete Facebook history from the time of joining.
When is the change over?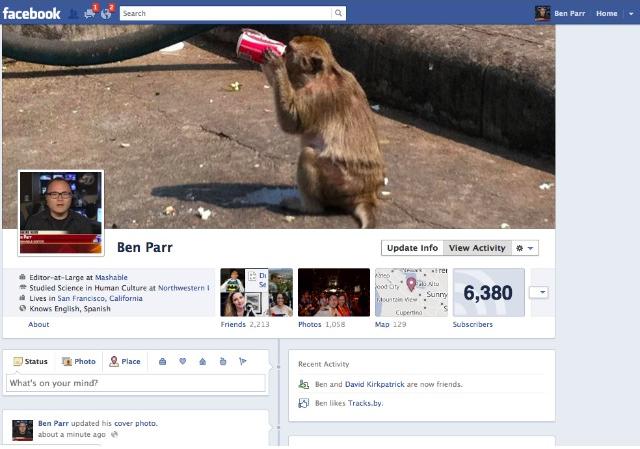 The change over will be happening on March 30th 2012 and Facebook's 800 million users will have a total of 7 days from the deadline date to change to the new design. It is important to use this time to make the changes you want, i.e hiding old posts, or managing their visibility. The response from Facebook users thus far has been mixed. Given that it is a mandatory change, Facebook will lose some users who do not like the new Facebook timeline. For those users who like the current design, they will not be able to hold onto it as there is no opt out clause.
What is the new design?
The new design firstly facilitates the insertion of a larger space for a cover photo, unlike the existing page design which only has space for a small profile image. This is a nice addition for users, as it gives them creative freedom to express themselves in a visual space. The existing facebook design also show's a linear stream of your posts. However with the new Timeline, users will be able to upload a larger image along with a profile photo. If you have friends who are nosy, they are going to love trawling your page, as the new timeline keeps a complete history of all your activity since joining Facebook.
Unlike the previous design where the wall was a distinct component, the new design incorporates both the wall and a profile section. The new design is a composition of seperate divisions or sections. The old design where you can see a user's most recent updates will no longer be included. By doing this Facebook are differentiating themselves from Google+ which shows a users most recent updates.
Features of New Timeline: New Cover Photo/Get Creative
The cover section allows you to represent yourself in a completely different way from your profile picture. You will be able to give a very individual representation of yourself, thus allowing for far more creativity with the new timeline. It is the image that people will be drawn to given it's size when they visit your facebook page. See some examples of some creative cover images.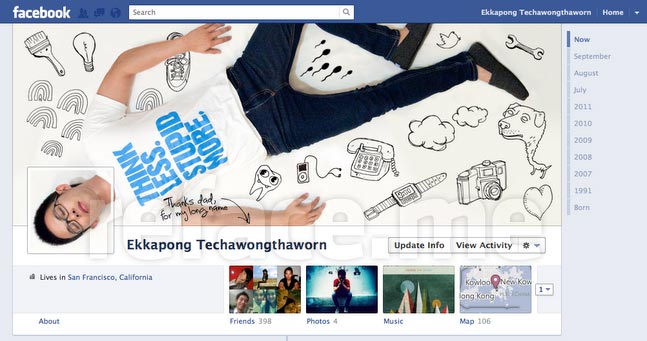 Here are the dimensions if you wish to be a little bit creative with your cover photo!
Dimensions
Cover photo: 850px* x 315px
Profile photo: Scaled 125px x 125px (180px x 180px is the minimum image upload size
Profile photo Offsets: left 22px*, top 92px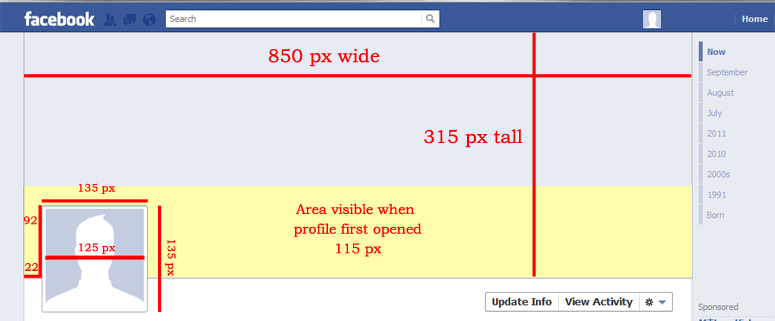 Timeline Menu Bar/ Chronological View
As you scroll down your new Timeline, a floating menu bar will appear at the top of your
screen. Use it to add new events by clicking on + button on the menu bar, as indicated in picture below.

Adding a new post
You can save posts (or hide posts) in your timeline of special moments in your life, thereby creating a scapbook of your life history.
For example, graduations, holidays, engagements , weddings etc.
You can click on Life Event in your status bar and you'll be asked to categorize your entry into one of these headings: Work & Education, Family & Relationships, Home & Living, Health & Wellness or Travel & Experiences.
Each category has suggestions for you. For example, under Home & Living, you can choose: Moved, Bought a Home, Home Improvement, New Roommate, New Vehicle and Other Life Event.
Hiding a Post
Privacy
To ensure past posts are limited to friends only, click on the small arrow on the top right corner of your Timeline.
Go to Privacy Settings> Limit the Audience for Past Posts>Manage Past Post Visibility and select Limit Old PostYou can change who see's your posts by clicking on the pencil icon at the top right of individual posts to edit or hide them.
Starring your favourite times
The new timeline is unique in that you can star or increase the size of your most favourite photos/posts/videos with your friends and family. This draws attention to the content that you want to be viewed.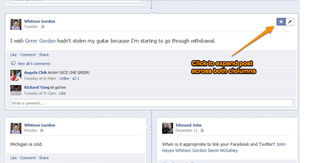 Hover what you want to star. This will widen it, thereby adjusting it to stretch across both columns of your timeline, making it more noticeable. See attached image which shows the increased size of photos once they were starred.
Social App's
You can express more about yourself through your app's that you apply to your facebook page. So your friends will be able to see what music you like to listen to, and what your favourite movies /books are.